JA Leading Ladies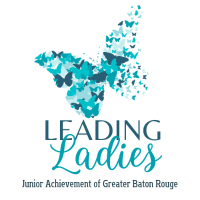 This program is administered by JA of Greater Baton Rouge
Implementation:
Classroom Based
Pillars of Student Success
Entrepreneurship
High Entrepreneurship
Work Readiness
High Work Readiness
Financial Literacy
Moderate Financial Literacy
Leading Ladies is a mentorship day that helps girls in grades 7-12 learn more about different careers, budgeting, STEM, and essential life skills. The students are connected with professional women for the day and will go through the different activities with them. Activities include budgeting, a hands-on STEM activity, work-readiness skills assessment, discussions on careers and visions for the future. The teen girls are able to ask any questions of their mentors and get advice from professional women.
We would love to have this event on your school's campus!
Please reach out to Larry Celestine at lcelestine@jabatonrouge.com or 225-772-5714 for East Baton Rouge schools.
Please reach out to Becky Dantin at bdantin@jabatonrouge.com or 225-287-9439 for Livingston, Ascension, Iberville, West Baton Rouge, St. Helena, Zachary, Baker, Pointe Coupee, East & West Feliciana, Central, & St. James schools.
Alignment with State and National Standards
Request a Presenter to Teach Curriculum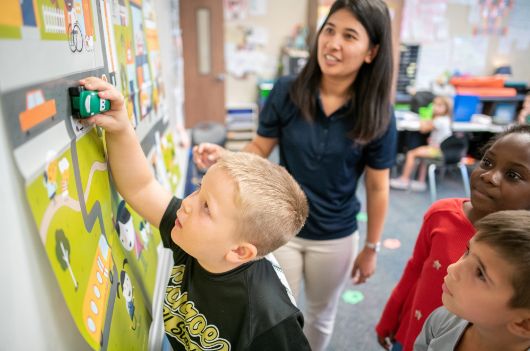 Junior Achievement lessons are delivered by volunteers from the community. These presenters are prepared by JA to facilitate engaging learning activities that focus on financial literacy, work and career readiness, and entrepreneurship. This results in an enriched learning experience that helps students make the connection between what they learn in school and the world outside the classroom.
Steps to Request a Presenter

1) Request Info
Once you've decided to have a JA volunteer in your classroom, fill out the form on this website. You will receive information on next steps.
2) Pick Schedule
You will be able to coordinate a schedule that works for your class either online or in conjunction with a JA representative.
3) Meet Presenter
Once a volunteer is identified for your class, JA will connect you with the presenter to discuss roles, expectations, and logistics.
4) Empower Students with Standards-Based Education
After all details are in place, the JA volunteer will deliver lessons to your students either virtually or in-person.