RAINmaker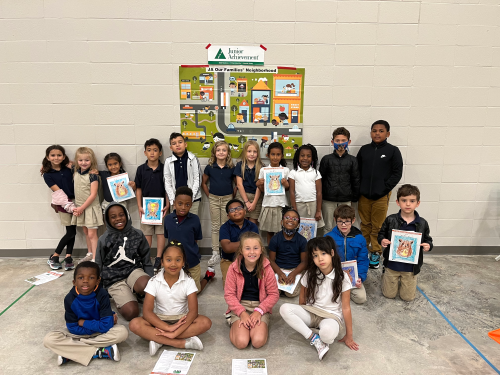 How can I give?
It's easy- a no-fuss, secure, cancel at any time monthly direct debit from your account or by credit card.
Monthly gifts lead to BIG results year-round. JA RAINmaker$ enrolls kids throughout the year in JA programs from classrooms to summer camps to special programs such as JA Connecting to Success or JA Student Pitch Event.
Easy & convenient to sign up
Secure transactions via EFT draft or Credit Card
Cancel or make changes to enrollment anytime
Giving Statements help you track your monthly gifts
JA programming is available year-round for grades K-12, public and non-public schools in Baton Rouge, Port Allen, Zachary, Baker, Gonzales, St. Francisville, Prairieville, Brusly, Donaldsonville, Central, St. James, St. Helena, Iberville but monthly resources are needed.
$35/month provides program materials for 12 JA classes
$50/month enrolls 300 students to JA Finance Park Virtual and/or the Trust Your Crazy Ideas Program
$100/month allows for rural expansion of Junior Achievement programs in areas that have minimal resources